The 2020 NFL Season was one of the most remarkable seasons, in hindsight, that we have ever witnessed.
The COVID-19 pandemic wrecked havoc on the offseason schedule – including no preseason tune-ups, along with the lack of fans in the stands, it was an eyesore at times. The league did not cancel a single game over its 17-week season, despite a number of postponements.
But rejoice, Season #102 aka The 2021 NFL Season is upon thee. Albeit under the cloud of the continued pandemic with the Delta variant wrecking havoc currently.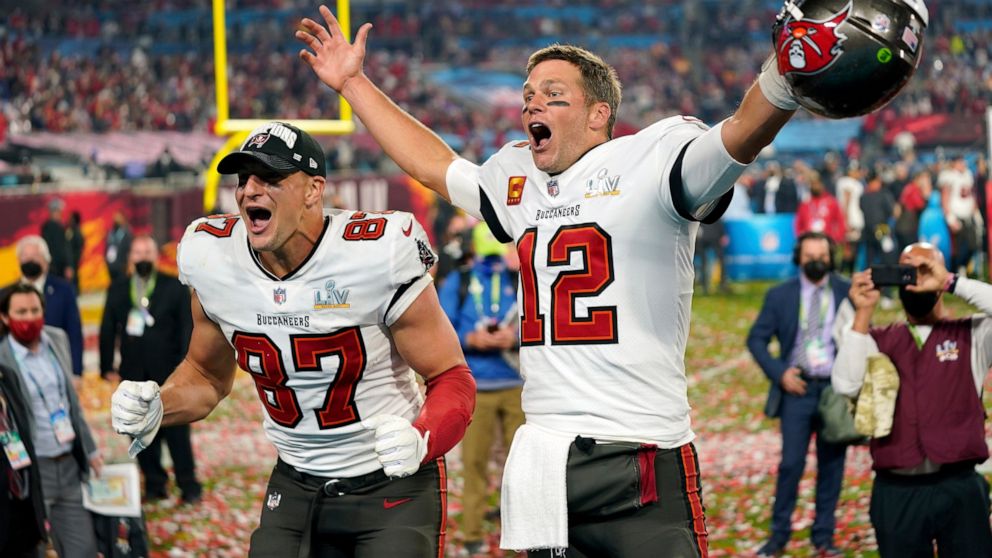 Tampa Bay ended last season's gauntlet as Super Bowl Champs as their first year QB Tom Brady won his seventh individual championship – more than every other franchise in the sport. The biggest question going into the season will be if the team can go back-to-back. The odds are against it happening.
Even as great and accomplished as Mr. Brady has been throughout his career, his previous Patriot teams were only able to accomplish that feat just once – way back in the 2002-03 seasons.
With that being said, personally….as good as we all think Tampa's roster is from top to bottom, it wont happen. Tampa was one of the healthiest teams in the league last year, also one of the luckiest. Brady leads a offense loaded with weapons with possibly the best receiving corps in the NFL along with two sturdy backs in Ronald Jones and Leonard Fornette to keep defenses honest. There is no reason on paper that this team shouldn't go as far as their talent allows.
But….football.
Kansas City will be on a revenge tour. Buffalo is loaded and ready to take the leap. Green Bay is going to get the last hurrah from Aaron Rodgers….but none of those teams are my pick to win it all.
Ladies and Gentleman, my choice to play in the confetti on February 6th at SoFi Stadium in Inglewood, California is….
The Cleveland Browns.
Don't ask my why I believe such a thing, I'm just as shocked as you are.
But, with the defensive additions made and the best offensive talent overall in the sport, it's time.
Expect Myles Garrett to win Defensive Player of the Year.
Expect Nick Chubb to finally put people on notice as the best running back in the sport.
And, expect Baker Mayfield to show some moxy.
I cant believe I just typed that.
Washington Football Team Preview coming tomorrow.