For the first time in 38 years, since the 1978-79 season, the Wizards can call themselves division champions.
38 years ago, Jimmy Carter held the office that Donald Trump currently holds today.
38 years ago, ESPN was still six months away from launching.
38 years ago, The Washington Redskins had zero Super Bowl wins.
The Wizards edged out the Hawks to win the Southeast Division and in doing so broke through the longest division title streak in all of North American professional sports. No team had gone longer without one in the NBA, MLB, NFL, NHL, WNBA or MLS. It also ended the longest division-title drought in NBA history.
When the franchise last claimed a division title in 1978-79,  we were known as the Bullets of the Atlantic Division and played in "LANDOVA LANDOVA" at "The Cap". The team had won its lone NBA championship the previous season and went on to lose the 1979 Finals to the Seattle SuperSonics.
From 1979-80 on, Washington has had one of the worst winning percentages in the league, and while the team has made the playoffs 14 times in that span, it hasn't gotten past the second round.
Let's take a slight trip down memory lane, shall we?
I was born in 1978.  I was born into a championship-level franchise or so my extremely young and impressionable mind might have thought.
After the tender age of one, this franchise just sucked. We were ridiculed ad nauseam for all our misfires (pun intended) and ineptitude and rightly so.
I would attend Bullets games at the Capitol Center and the franchise gave us fans really nothing to cheer for.  I still cheered for Jeff Malone, Manute Bol, Tom Hammonds and other solid, yet unspectacular players that we drafted.
I also cheered for past-their-prime players who we picked up over the years such as Moses Malone, Bernard King, Scott Skiles,Kevin Duckworth and Mitch Richmond.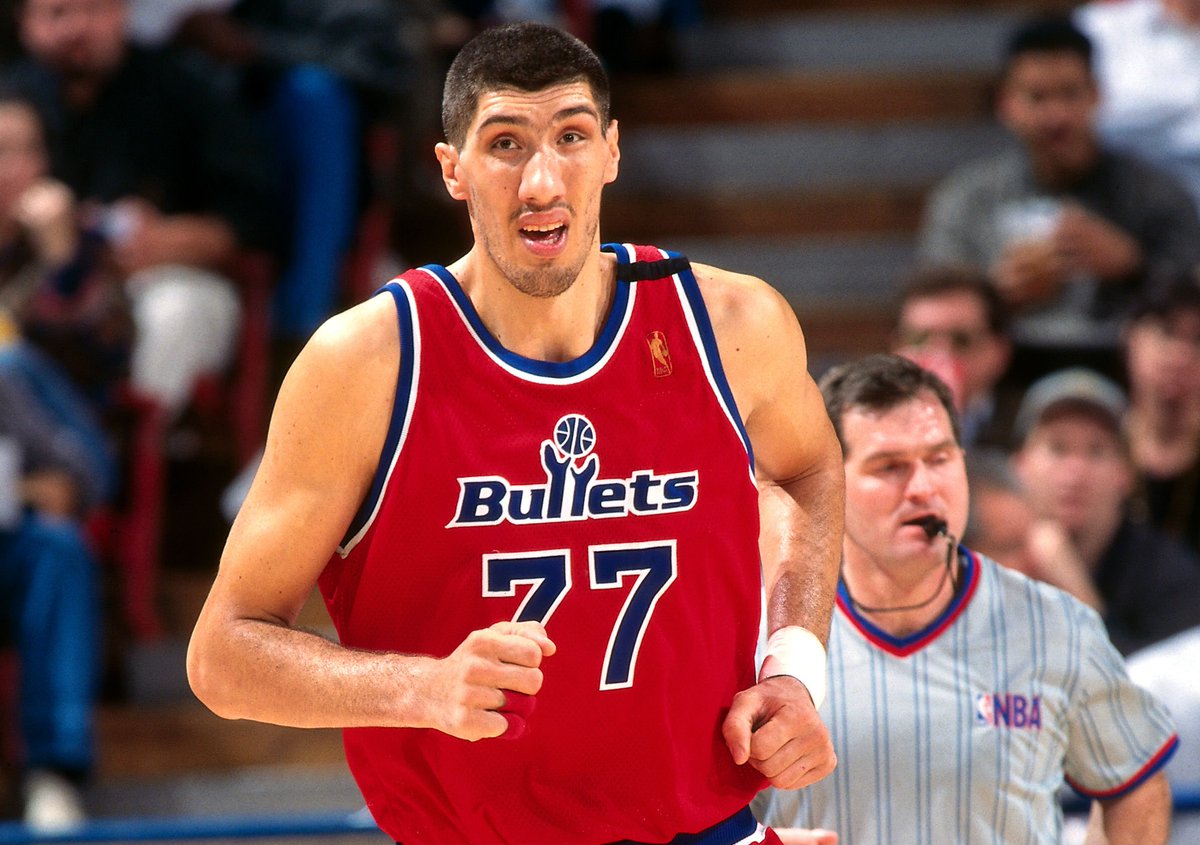 I gleamed as dudes like Don MacLean, Gheorghe Muresan and Pervis Ellison would win awards for being Most Improved Players but then never amounting to anything more.
I watched with horror as players like Mark Price, Rex Chapman, Chris Webber, Juwon Howard and eventually Gilbert Arenas were either perpetually injured or never lived up to our hopeful expectations.
I was hopeful that the 1996-97 team that snuck in the playoffs after defeating the Cleveland Cavs on the last day of the season, we were told by the GOAT Michael Jordan after being swept by the eventual World Champion Chicago Bulls in three games "They're truly one of the teams of the future." and we all believed… it never transpired.
I've watched players leave the franchise and flourish like Rip Hamilton, Ben Wallace and Rasheed Wallace.  
I've cheered for Courtney Alexander and Chris Whitney.
And, I've endured the "Gun Incident".
And after all of this crap, the franchise has something to finally be proud of, a singular accomplishment to cherish.  For franchises such as the San Antonio Spurs for example, winning a divisional crown isn't a big deal.  But imagine those very same Spurs fans how they felt when they sucked so bad when they had to cheer for Alvin Robertson and Cadillac Anderson and how they were lucky enough to draft David Robinson, and Sean Elliott in 1987 and 1989 as high lottery selections ala John Wall and Bradley Beal.  I bet they were ecstatic as we are today when their team finally started to have some real success.
People who aren't fans of the team are looking at us and laughing why we are so happy today, they just don't understand.
This is Washington DC's team….our team.
Be proud of the accomplishments of John Wall.  Enjoy the leap to super-stardom of Bradley Beal.  Revel in the development of Georgetown's own Otto Porter.  Appreciate the contributions of Markieff Morris, Marcin Gortat, Jason Smith and the rest of the bench players.
And we don't suck anymore.
Damn, that felt good to say.