The best 4-Day weekend in college basketball tips off on Thursday as the 2017 Sweet 16 commences.  Plenty of story lines flood this year's participants and should provide great theater.
Thursday's Sweet 16 Tip Times
7:09 p.m. — No. 7 Michigan vs. No. 3 Oregon (CBS)
The best story of the tournament has to be the Michigan Wolverines.  From a near-death experience on their flight to DC to the Big 10 Tournament, to winning the tournament and then winning two games to reach the Sweet 16, Coach John Beilein should be ecstatic how his team has persevered.  Senior point guard Derrick Walton has taken his game to another level and if he can bring the overall effort, the Wolverines have a legit shot vs Oregon.  Everybody who has followed the Ducks the past two seasons pretty much knows that the team's heart and soul is Dillon Brooks, but the best player so far in this whole tournament has been Tyler Dorsey.  Oregon's 6'4" sophomore guard was absolutely amazing, scoring a combined 51 points and making 18 of his 23 field goal attempts in the Ducks' wins over Iona and Rhode Island. Dorsey also hit the biggest shot of the week when he drilled a three-pointer with 40 seconds left against Rhode Island to break a 72-all tie and send the Ducks to the Sweet 16. This is no fluke, either. Dorsey has now eclipsed the 20-point mark in five consecutive games.
7:39 p.m. — No. 4 West Virginia vs No. 1 Gonzaga (TBS)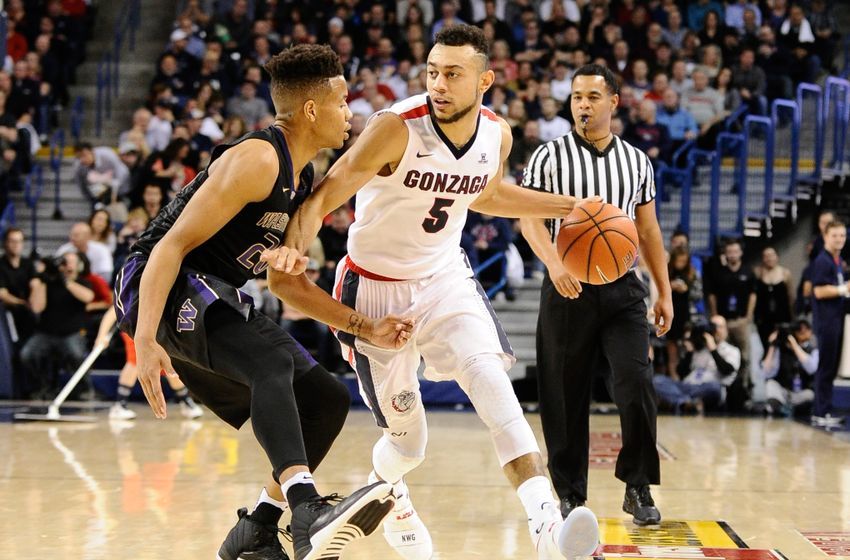 Bobby Huggins vs Mark Few.  Gonzaga has a legit shot to really win this whole shebang but Bobby Huggins will have his Mountaineers ready to play and bring the pressure defensively.  Nigel Williams-Goss will have to play much better tonite than he has in their first two games (He shot 10 for 32 in the two wins.). West Virginia is known for their vaunted press but they brought it offensively in their two previous games. The Mountaineers shot 46% against Bucknell and 50% against Notre Dame, and they made a combined 52% from three and 76% from the foul line while taking 55 total attempts. This is a team functioning at an extremely high level offensively.
9:39 p.m. — No. 4 Purdue vs No. 1 Kansas (CBS)
Can vintage big man Calib Swanagan  and the Bolimermakers really defeat  the senior leadership of Frank Mason Jr and the powerful Jayhawks? In my mind, not likely. Kansas dominated a pretty good Michigan State Spartans team even though Mason, the national player of the year on many ballots (including myself), shot 6 for 16 from the floor and 0 for 4 from three. Mason still contributed five assists (to zero turnovers) and went 8 for 8 from the foul line. There will be closer games to come in Kansas City, but the Jayhawks are plenty comfortable playing in close games. If Swanigan can get Kansas center Landen Lucas in foul trouble, things can get very tricky because the Jayhawks aren't deep at all, playing only 6 guys meaningful minutes.
10:09 p.m. — No. 11 Xavier v.s. No. 2 Arizona (TBS)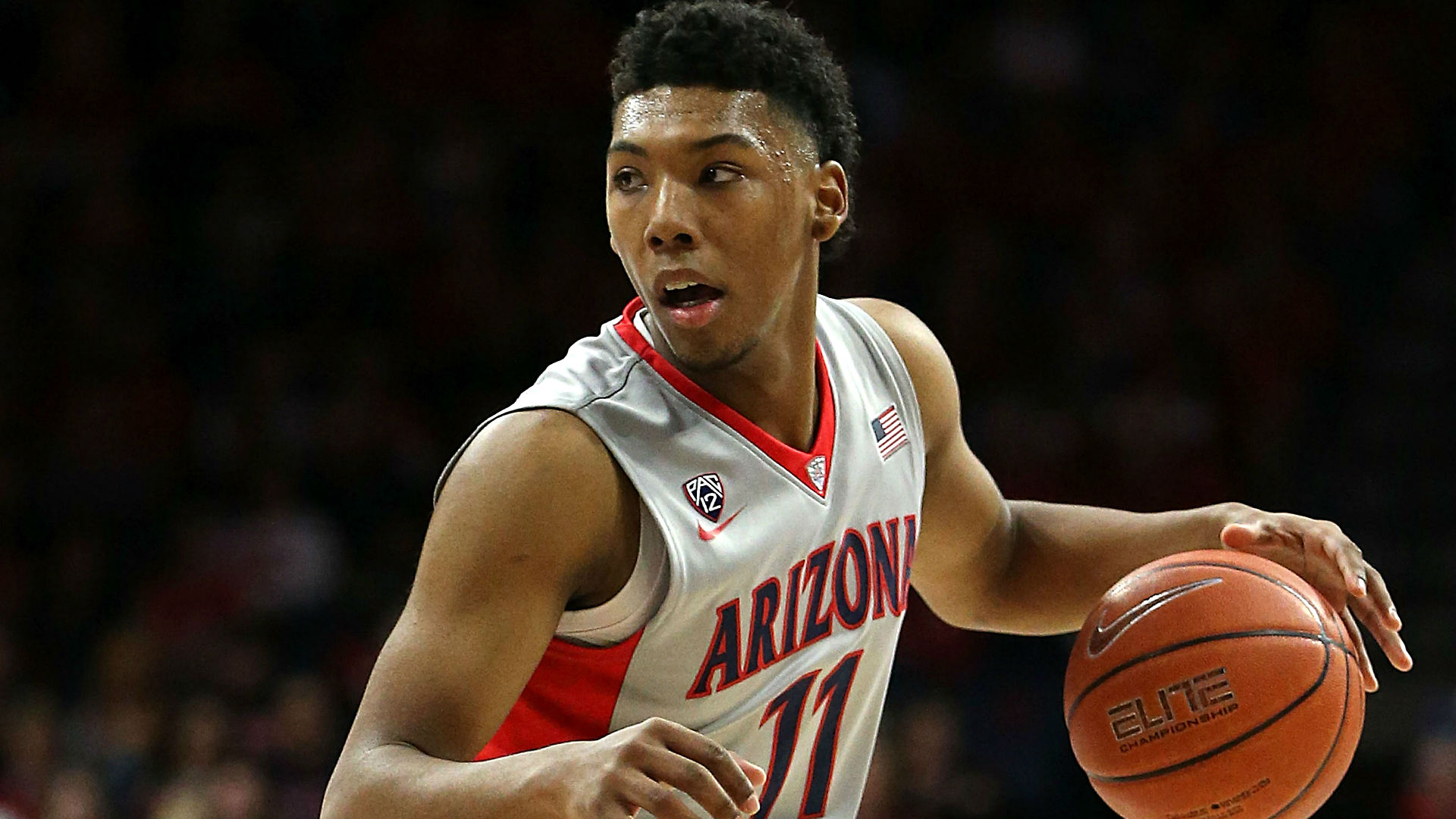 In one of the more dominant "upsets" so far, Xavier eviscerated the more talented Florida State Seminoles.  The Musketeers were easily a top-15 level team before the season ending injury to point guard Edmond Sumner so I, along with a lot of folks, didn't expect a deep run in this tournament.  But when will we start mentioning Chris Mack as one of the great coaches in college basketball.  Xavier is always ready to play tournament time and this game vs Arizona should be closer than most will believe because of that fact. If Xavier can make it difficult for Zona to run offense, especially because they do not have a "true" point guard, don't be surprised if there is an upset, although I picked Zona to win the whole thing.
Friday's Sweet 16 Tip Times
7:09 p.m. CBS: No. 4 Butler vs. No. 1 North Carolina
How lucky were the North Carolina Tar Heels that the Arkansas Razorbacks imploded late in their 2nd rd matchup? Was it fatigue, pressure or a combination of both we will never know.  I know one thing is for certain, they cannot continue to win ballgames if Joel Berry plays as bad as he did vs the Razorbacks (2 for 13 shooting, 10 points). Nor can they afford to cough the ball up 17 times.  The Butler Bulldogs are, in the words of my friend Mike Madison, a goddamn bully.  Those mid-major days are over.  They are a Big East powerhouse worthy of such acclaim.  UNC better bring it or they will be heading home earlier than expected.
7:29 p.m. TBS: No. 7 South Carolina vs. No. 3 Baylor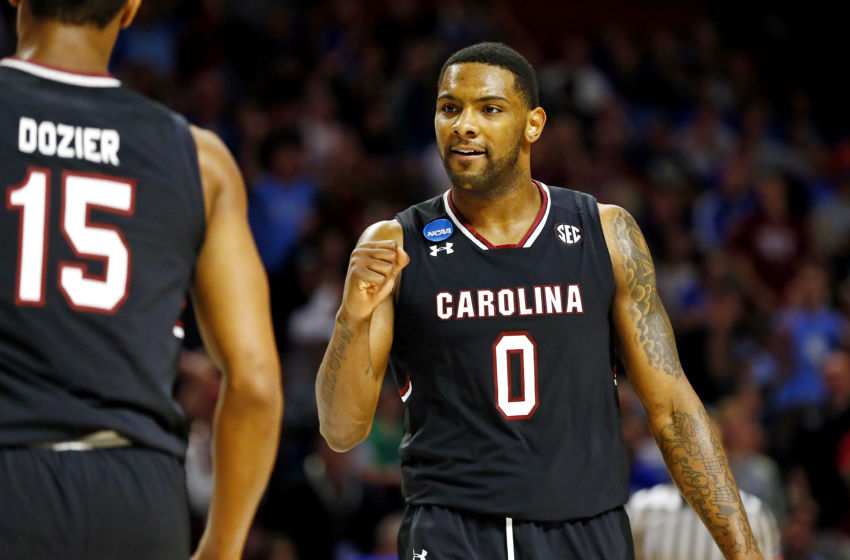 Now, who saw this game coming? One great thing about the upset win over Duke is that the nation finally got to witness SEC Player of the year Sindarius Thornwell flourish on a national stage.  Thornwell was the best two-way player in college basketball this season, and he turned in a time-capsule performance by scoring 24 points to go along with six rebounds and five assists. I'm still not sold on Baylor just yet.  It's something about this team I just don't like.
Approx. 9:39 p.m. CBS: No. 3 UCLA vs. No. 2 Kentucky
Excellence will be on display in this primetime match-up of blue blood programs.  In an earlier season match-up, UCLA beat Kentucky IN Rupp Arena 97-92 in one of the better games of the season.  Kentucky's defense was no where near clicking as it is currently and the team is on an 11-game winning streak.  UCLA is more than just Lonzo Ball and Friends.  The offense is one of the better ones in recent memory scoring 90.4 points per game.  How UCLA will defend Malik Monk will be the deciding factor in this game because to get to a Final Four—and certainly to win a national championship—the Wildcats are going to need Monk to have one of his scoring explosions, at least for a half. Contributions from seniors Derek Willis, Mychal Mulder and Dominique Hawkins off the bench has given this team maturity and stability. The Kentucky of early February probably could not have beaten Wichita State without it.
Approx. 9:59 p.m. TBS: No. 8 Wisconsin vs. No. 4 Florida
Death, Taxes and Wisconsin making a run in the NCAA Tournament.
No one should have really been surprised that the Badgers found a way to make it to the Sweet 16, defeating Louisville.  Their senior class has been to two Final Fours and have all the experience to keep this run going vs the Gators.  Ever since Bronson Koenig returned from his calf injury, they have been clicking as well as you could imagine.  Ethan Happ is a problem and Nigel Hayes is such a treasure for the college game. Florida will need a much better effort from leading scorer, KeVaughn Allen, who shot a combined 3 for 21 from the floor during the first week of the tournament.  Florida's defense is its calling card so expect a grind out affair.