Remember when we all thought (myself included) that this Wizards team was actually a good, competent NBA team? That we had all the tools to be competitive in a wide-open Eastern Conference?
Revisionist history sure is fun isn't it?
It was not that long ago (November 15th to be exact, basically one month into this campaign) we all had this belief.  The team was 10-3 and playing some inspired ball.  The team was showing moxie and sliding them puppies on defense with more aggression that we have seen from any previous Wizard teams in recent memory.  Shots were not falling but they made up for it with toughness and clutch play. People were praising first year head coach Wes Unseld Jr for incorporating a new grit and style that wasn't aesthetically pleasing but was winning ballgames.
It's a pure shitshow at Captial One Arena right now however.
The Washington Wizards are a pathetic bunch right now and honestly, there is not one singular reason for this meltdown of epic proportions this season – and it's going to get worse.
The team has gone 14 – 26 since that torrid start and in the midst of eight losses in their last nine games.  Five of those games were not even close and that is where the main issue lies.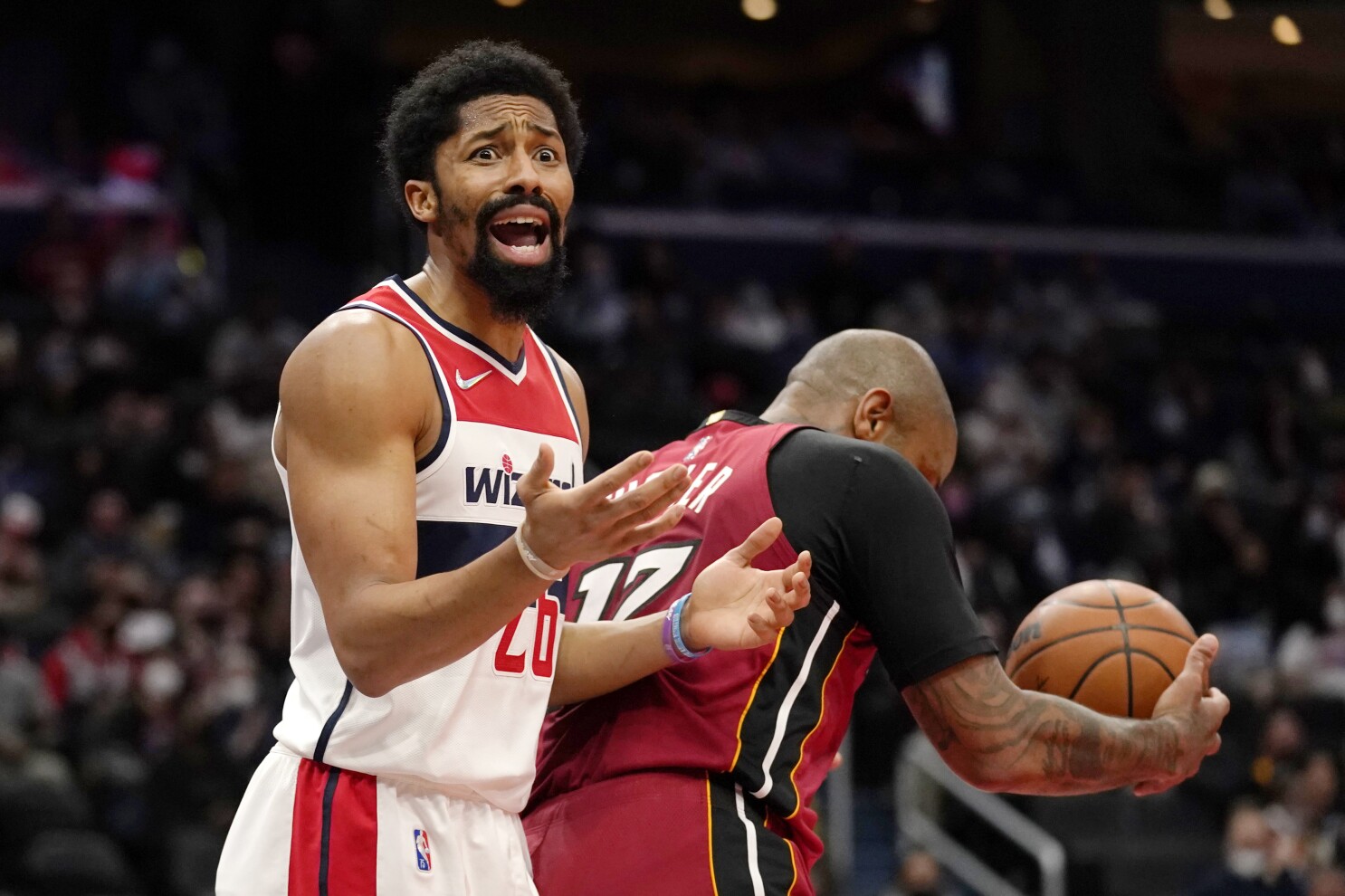 Nothing is working.
There seems to be a total disconnect. The offense looks horrific and can barely get into a normal NBA offense and create any open looks. When they do get open looks, the shots are not falling. In a league where three-point shooting is paramount for team success, they are shooting a ghastly 32% as a team – which is 28th in the league just ahead of Oklahoma City and Detroit.
It's time to blow it up.
Honestly, it's been time.
First up, should be a trade of Bradley Beal.
I love Beal, but he has regressed so much in the last three years nobody wants to acknowledge it. One of the things that made Beal such an awesome follow for our fandom was he did all the things we wanted sniper shooters to do. Currently, he can't shoot, he isn't making anyone better around him regardless of his assist numbers and he doenst play a lick of defense.
This team has tried to appease him as a player for these last three seasons and it has bitten the franchise in the ass.  Meaningless efforts of trying to make the playoffs and missing out on these stud young talents entering the draft have left the franchise in purgatory.  Why would you commit a super-max contract in the five years and $235 million range and all that has been demonstrated is that he just isn't that guy.  That's not a total indictment on him as a player, but sometimes you have to just cut bait for the betterment of both the team and the player and I (and a lot of fans) are at that point.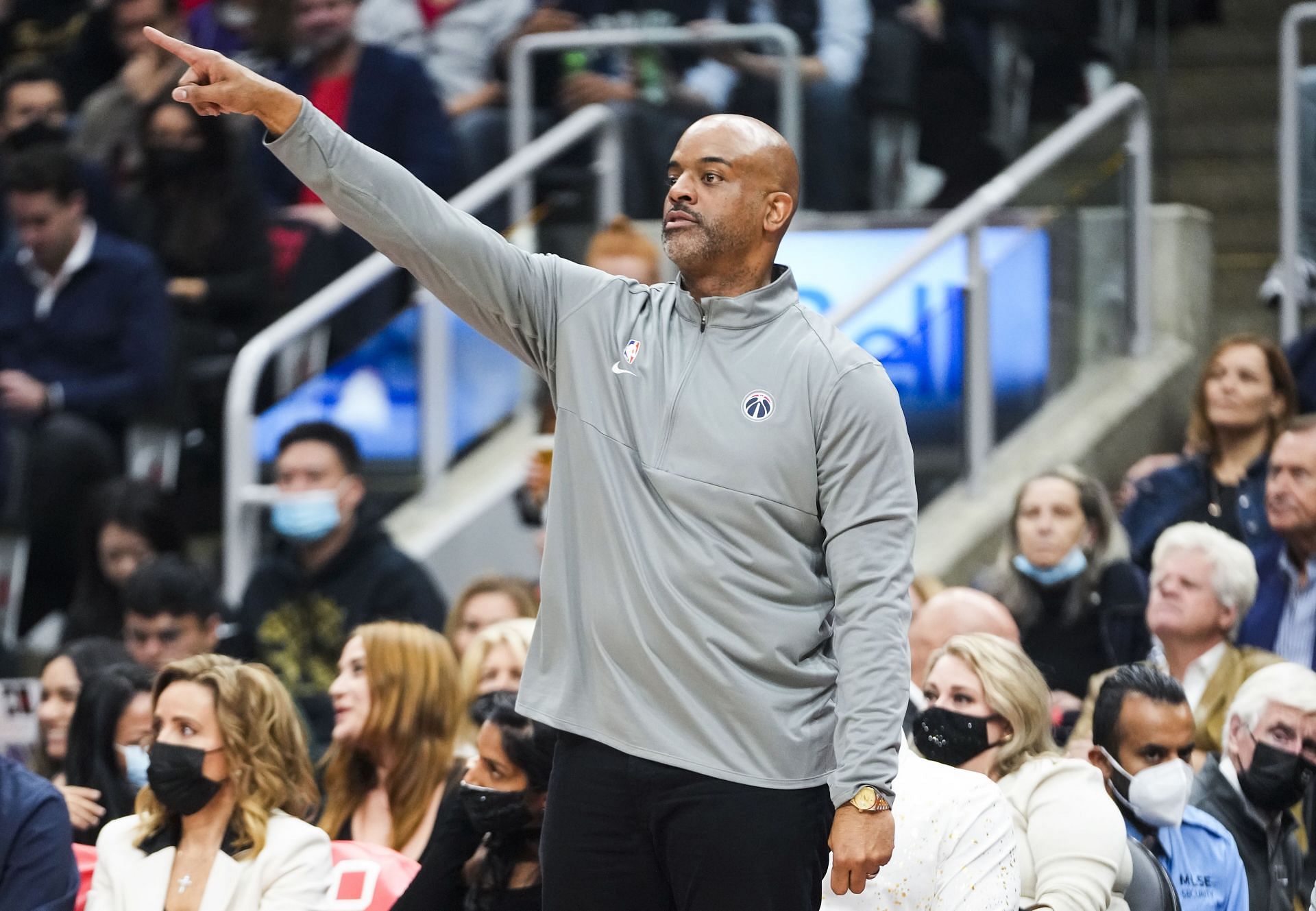 For some strange reason, this fanbase – along with management – believes that this team is above a total rebuild aka tanking.  Who are we to suggest that we are better than any of these teams acquiring young talent to put out a competitive roster in a few seasons? What makes us think that this roster currently constructed would do any better than these smart franchises?   Washington is NOT a free agent destination so you can get rid of those delusions of grandeur of lucking up and acquiring franchise-level talent without a trade.
Which brings to me another point – who will actually be moved at the trade deadline? Luckily, there are some assets on the roster but individually, they won't generate much buzz if the goal is acquiring a top-level game changer.
I am sick of going to Capital One Arena and watching this mess. I'm tired of watching it on my TV. I know you are too.
Anyone miss John Wall now?