With the Washington Wizards having another disappointing campaign, I honestly just haven't been in the writing mood when it deals with the NBA.
For that I apologize.
With that being said, its been a dope season throughout the Association – players stepping up, rookies flashing brilliance, etc – to make the regular season compelling as ever…until June.
Now, here are 10 burning questions that all inquiring minds should want to know at the halfway mark of the season.
Will Anthony Davis end up as a member of the Los Angeles Lakers by the February 7th Trade Deadline?
It's complicated. Most folks think that AD will eventually end up in Purple and Gold but the key is this…will Magic Johnson and the Lakers brass be willing to give up most of its young core right now. If I'm the Lakers, I just give up the mother lode and work with two of the three best players on Planet Earth and let the proverbial chips fall where they may. A package of the underachieving duo of Lonzo Ball and Brandon Ingram along with Kyle Kuzma and a couple of draft picks gets this done.
Is Paul George the best player on the Oklahoma City Thunder?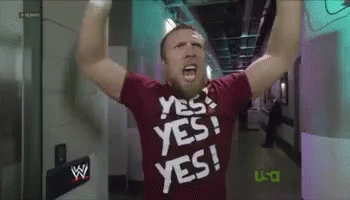 …what's crazy about this ascension of Mr. George, is that nobody really saw THIS coming. He's been the best at everything he already does while also becoming the clutch player we have all hoped he could have. This was the player we all thought we would before his horrific leg injury while playing with Team USA on August 2014. George is having an All-NBA-type season averaging 27/8/4 while being the best perimeter defender in the sport (yes, even better than Kawhi Leonard so far). His improved play has masked the awful shooting season by Russell Westbrook, who is shooting ghastly percentages of 41/24/64.
Why aren't the Wizards tanking?
As a fan of this franchise, GOD I HATE THIS TEAM! I don't hate the players, persay (Maybe one or two, nothing personal) but after hearing owner Ted Leonsis' comments during the teams trip to London two weeks ago
"We will never, ever tank," basically sums up where this franchise is – purgatory. Besides an ever-improving Bradley Beal and the unexpected play of young center Thomas Bryant, this season has been an utter disaster. Yet the owner wants to keep trying to win for an inevitable 8th place finish and first round exit. Its so asinine to be a fan of this franchise.
Why is Nikola Jokic the most fun player in the league to watch and why are the Nuggets so good?
Disclosure – The Denver Nuggets have been my League Pass team for three seasons. This year however, they are finally showing everyone why I felt so strongly and outright entertained by them on a game-by-game basis. Leading the way is Nikola Jokic or as I have dubbed him "Arvydas Sabonis Jr Jr".
Jokic is my favorite player in the league to watch and its not even close. He is so unathletic and unorthodox, you wonder how in the hell could someone playing center in today's NBA put up 20, 10 and 7 while shooting over 50% from the field and 85% from the line. He has that innate "passing gene" that only few possess
Just look at these dimes…
The passing is infectious. The Nuggets are the surprise team of the season with a 34-15 record which places them second in the West behind the Warriors. With seven players averaging double figures and another at 9, the ball is being shared and it makes for a really fun watch. A scary young team for years to come.
Luka Doncic is the best rookie since….?
Ben Simmons.
People have such revisionist history and easily forget how well Simmons played just last year. Not to take ANYTHING away from how well Doncic is playing right now. He continues to improve every month as the go-to guy on the Mavericks, who are a much tougher out than people have noticed.
Will Boston get it fully together and make that deep playoff run we all thought they would in the offseason?
I love Boston's roster. Yet sometimes you can have too many cooks in the kitchen, and I believe that is what's happening right now with the team. Also, unfortunately, Gordon Haywood just isn't back to his pre-injury form and that has held back the team on the offensive and defensive end. Also, because of an obscure rule called The Rose Rule, the Celtics can not make a play on Anthony Davis until the end of the season so there will probably not be a major roster shakeup this season. A 31-19 mark isn't a terrible record by any stretch, but with Toronto being as good as they have been, they are already five games ahead of the Celtics for the #1 seed in the East.
Who is the draft prospect no one really knows right now but fans and media pundits are going to act like they knew all about him during the draft process?
Ja Morant of Murray State.
Have you seen this kid play yet?
I advise you to watch as many Murray State games on ESPNU as you possibly can before the NCAA Tournament.
How good does Boogie Cousins make Golden State?
Boogie is 15/7/5 playing only 21 mins per. The team has won 11 in a row….its been fun everyone!
What major player(s) – sans Anthony Davis- should we expect to be traded by the deadline?
I think this will be a pretty drab deadline but if the Wizards smarten'd up and decided to finally throw in the towel, Otto Porter could help a bevy of teams.
Who has been the biggest surprise as a player so far this season?
De'Aaron Fox!
Going into last year's point guard heavy NBA Draft, all you heard from these draft pundits is Lonzo Ball….Dennis Smith Jr….Markelle Fultz. I said from Day 1 that the kid that would end up the best of all of them would be Fox and if his play this season has showed, my prediction is locked solid. He has become the star player Sacramento have searched over and over for with ghastly results. This kid however, is a joy to watch. Dont sleep…pay attention….he is coming for the throne.
Well….that's all I have right now…if there is anything else you would like to discuss about the NBA Season so far, just put the question in the comments.
Lets keep the banter going!