This will be brief.
Unless you have been living under a rock in the DC area, the biggest news of the last 24 hours is that the team formerly known as the Washington Football Team finally chose a new moniker after 18 months of anticipation.
Welcome to the Washington Commanders Era.
So, you don't like the name huh?
TOUGH!
It is what it is…deal with it.
So, you are so angry with the name that you are renouncing your fandom?
BYE! OH WELL!
You're basically telling everyone that it wasn't the piss poor on the field product, or the awful fan experience at FedEx Field, or the previous racist name, or the treatment of fans, or the leaks of a former high ranking official's drinking issues to make him look bad, or the ongoing sexual harassments charges with the former cheerleaders levied against owner Daniel Snyder and other co-defendants yet the last straw was the name change.
Oh ard.
Look, no one was gonna be happy (well maybe military-adjacent fans), and we are in the midst of constant jokes and memes. This is par for the course.
People wanted this whole pomp and circumstance in the unveiling of the name, which was never possible with these Internet Sleuths who apparently have nothing else to do with their COVID-assisted free time but become Online SVU detectives and look for every clue on every post, every interview, every randomly purchased domain name.  Hell, they even had a damn news chopper outside the FedEx Field team store to get grainy footage of the new name the night before.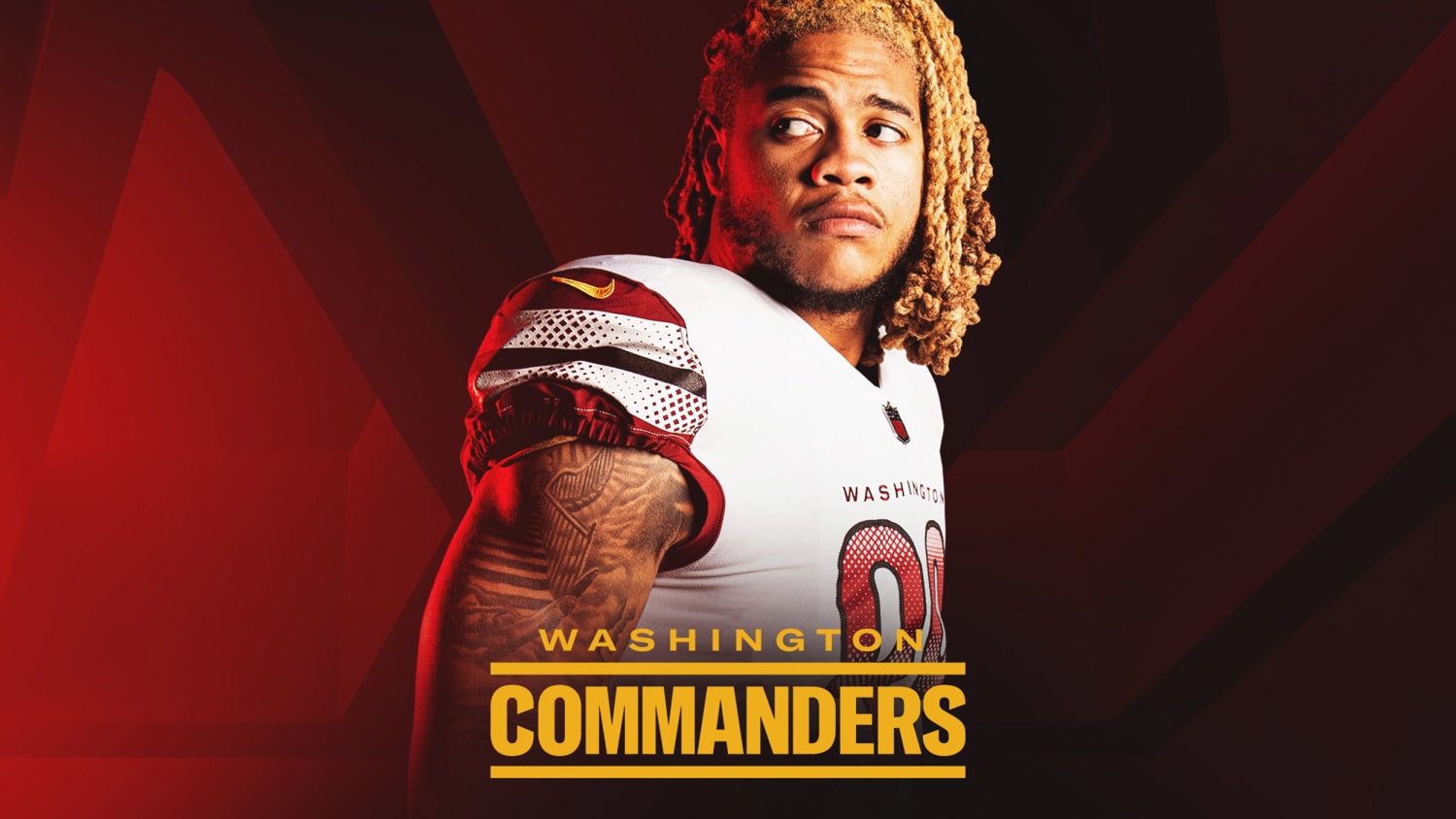 The franchise has to find a way to get rid of the current stench that permeates around it like a dark cloud and maybe it starts with the new name, I dunno.
But I'm here for the change.  Those long lost days of yesteryear that us older (yes YOU ARE OLDER NOW) Skins fans are clearly married to are long gone.  
It's time to move on. Please.
It's looking sad.
A lot of our fans sound like the guy that is always bringing up his old high school football glory days.  C'mon dogg, we are in our 40s now, no one gives a shit and you are not Al Bundy.
So, I dont give a shit how you feel about the name. Sorry not sorry.
Now that this is over, the important work starts. Unless you don't care anymore.
Plus the jerseys lookin' sweet.
Hail.