Thursday's trade deadline has come and gone…to mixed results.
Usually we all focus on this day to see whether or not the season's contenders take the next step towards a possible championship by acquiring a big name or two. This go-around, it seemed as if teams were just trading contracts and non-playoff teams either shedding salary or setting themselves up for future successes.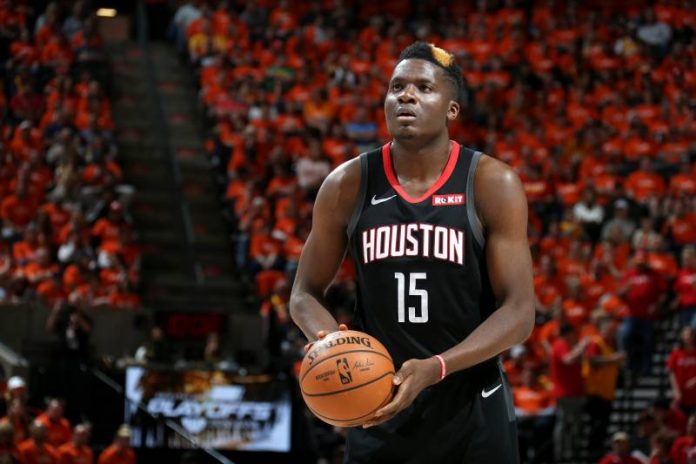 The biggest name that changed teams was probably Clint Capela, formerly of Houston, who was dealt to the Atlanta Hawks in a complicated four-team trade with Minnesota Timberwolves and Denver Nuggets. Capela goes from becoming an afterthought in Houston (who acquired versatile wing Robert Covington) yet a title contender to being Trae Young's new pick-and-roll partner for the forceable future.
The main contenders mostly stayed pat except for the Los Angeles Clippers, who jumped in balls-deep for a title run, picked up Knicks forward Marcus Morris who should fit right in with the rugged style of the Clippers. Morris is a douchebag (in the best sense) and his toughness cannot be overlooked. The Clippers are loaded with versatile defensive dynamos and are the favorites to win the whole damn thing.
We shall see if Andre Iguodala (acquired by Miami from Memphis) has anything left in the tank to contribute to a playoff team. The last time we saw Iggy on the floor, he looked as if he was on his last legs. Miami has overachieved this season and is universally lauded for having a great training staff so they will have to work overtime to get Iggy up to speed after this All-Star break.
The most intriguing trade of them all was a trade between lottery-bound teams as Golden State traded guard D'Angelo Russell to the Minnesota Timberwolves for the enigmatic Andrew Wiggins. Russell and Wolves star Karl Anthony Towns are close friends it should be fun to watch how they can co-exist together on the floor. Wiggins, for all of his athletic gifts, is still a work-in-progress. Yet, going to a roster such as the Warriors could be exactly what he needs to get the maximum out of his career at this point. He could become a better version of Harrison Barnes in Golden State if he commits to becoming at the very least, a solid team defender. We wont know how well this trade will pan out for both teams until next season.
With shorter contracts these days, I think the days of blockbuster deals during the Trade Deadline are a thing of the past. Yet, the deals with the lesser known talent can pay dividends for years to come.