**Editor's Note – We here at CiTLR would like to welcome our latest addition to the family, our resident food reviewer Dion Greene.  Here is his first article just in time for Valentine's Day!**
First of all, I want to say I'm so grateful to be able to share my insight and experiences with the masses!!! I know dining life in DC can sometimes get complicated so I promise to keep you informed of only the best of the best.  I also promise to help you steer clear of those mediocre, average ass meals.
Now that that's out of the way I figured what would be a better way to start this journey to fine cuisine than giving some suggestions for the lovers out there.
Valentine Day, next to a birthday, the most important day in a relationship.  Your lady (or guy) friend wants to wowed with some savory flavors and spices.  Hopefully this list of spots leads to you getting a little spicy after dinner.  So, I'm going to list a couple spots I think are appropriate for the day of LOVE.
Located in Old Town Alexandria is truly a hidden gem. They boast a great southern menu and very fair pricing.   From the Almond Crusted Rock Fish to the Devil Eggs everything is delicious.  Everything is served in old fashion skillets and dishes.  The dim lighting and southern ambiance make for a very intimate setting for and your love one.
Located in Prince Frederick, MD this is the originator not to be mistaken with his sons place in Bowie.  Jerry's Place doesn't offer much on the menu and its not a place you got to put on your Gucci shoes and your Sundays best but its definitely treat. The Grandad crab cake is enough for 2 and it comes with your choice of 4 sides.  It's a nice drive from the city and will  give you and your significant other some time to have good dialogue or vibe out to some good music.  Jerry's Place is only open Thursday through Sunday but its so worth it!!!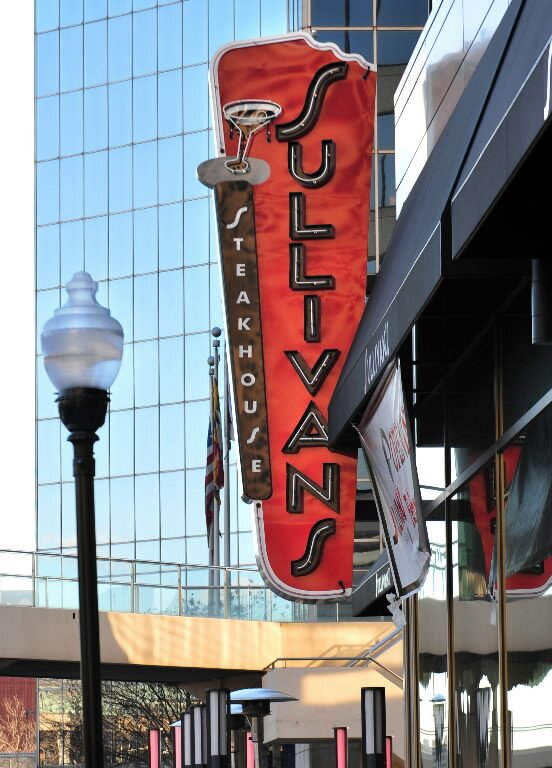 In Baltimore's historic harbor is where this gem sits.  Like its brother restaurant Del Frisco's, it has a awesome selection of steaks that are out of this world.  I'm serious these cows lived a great life before they went to the butcher's shop.  Oh but lets not forget the Cheesesteak Egg rolls comes with this sweet dipping sauce man that and some sides OMG…sorry I got off task Im definitely driving to B-more tonight!
These are a few options but hopefully you check them out or maybe this gives you some ideas in what direction to go in.   Remember the most important part of picking a dinner spot for the day of love is the setting.   You don't want to be in a loud restaurant where you cant even have a decent conversation.  Stay away from large chains and the popular hot spots.  Show the one you love that you can step outside the box.
Remember pray before you eat and keep your elbows off the table!!!! CHOW!
Next Week: Late night munchies!!! Where to go after you have danced all night and your stomach is empty?