So here we are…again.
Less than 2 days away from one of the largest, commercial-ized (cough)*overrated* holidays.  Here's a list of folks (in no particular order) that may or may not be getting a Valentine from me this year.
Yes,  The Obamas will.  Do yall feel like an ex who just had a moment of clarity or is it just me?? Every day, every hour, every minute that goes by, I wonder.. did we do everything we could to show them we loved and appreciated them. I just wanna show up where they're at, and admire them from a distance.  Maybe put on my best outfit and smell goods and stand in their line of sight, hoping they'll walk by.  Then when they walk by, we hug, maybe they'll ask how my mama and them doing. Before they step off, they'll pretend to put my number in their phone with a promise to "hit me up later."  Only for me to never hear from them again. And then I'm stuck replaying that moment over and over again in my head asking my good girlfriends for their interpretation of what it all means.
I think when I typed "ex" I had a PTSD moment, sorry yall. Back on topic.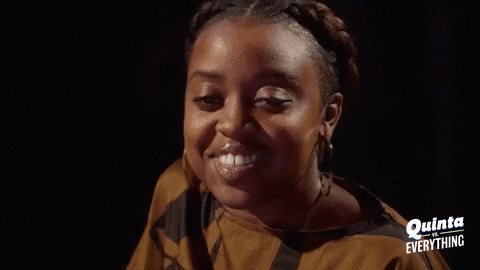 Anyway, their portraits were revealed at the Smithsonian's National Portrait Gallery.  They both spoke from the heart about the honor alone of being recognized.  True spirits of humbleness and grace.
The National Portrait Gallery can't be the only place we find these portraits tho. Somebody tell Pastor place an amazon prime order cus we need these for service on Sunday. I'm trying to fan the flames of the enemy with B.O. and Chelle by my side.
photocred: @notkarltonbanks (instagram)
Yes, but only Kevin, Brandon, and Emmett (The Chi) will. . Cus the rest of them get on my nerves lol.  Each of these guys have their own struggle, and have found a way to bring you on their drama filled ride. You can't help but feel compassion for them all.  They're just trying to make a play with the cards they've been dealt.  Be sure to check out this NEW series on Showtime.  We're only like 5 episodes in, so you have time to catch up.
No,  Justin Timberlake will not.  I don't care what they say his record sales are doing now .. that Superbowl Performance was weakkkkkkkkk.  The band was his only SAVING GRACE during that dry performance. I'll admit, during a couple songs, that percussion section had me bopping a little bit.  But that was because of the drumbeat only.  It was definitely not his struggle vocals. Yall know what happens when we feel that bass drum.  We get in a trance.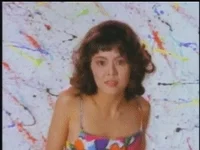 Besides, I didn't forget about the time he hung ole Janet out to dry after HE exposed her boob during their 2004 Superbowl performance.  Still don't understood how SHE faced backlash for HIM pulling out HER breast.
Hold on yall, I gotta knock on my door.
I'm back.  That was just my neighbor, Mr. YT Privilege.  He said he got an urgent alert that I needed a reminder about something that happened in 2004.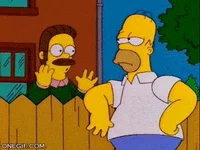 Yes, Shonda Rhimes will.  So I was watching How to Get Away with Murder last week, wondering how the story line for  that episode was going to play out. I'm not going to be like those people that put spoilers in status messages. Note: Don't be like those people.  Ever.  But I will say this, the episode ended with Annalise Keating sitting down to a lecture titled "How to Survive a Scandal" at the university.  The lecturer was none other than Olivia Pope, herself.  Yall, Shonda has crossed-connected and signed on dotted line 2 of my favorite series!!!  These next 2-3 episodes are going to be LIT.
No, Kate won't. (This is Us)  Disclaimer: I haven't been following this season of This is Us.  All because I binge-watched last season, and felt like my emotions were on a roller-coaster ride from hell.  That's the one show I do not recommend watching for hours back to back. Unless immediately after you are going to do something super duper happy, like watch puppies play together or kids innocently fly kites.  Anyway, I don't know what Kate did, but about 2 weeks ago 80% of my Facebook feed wanted her to get hung over the side of a balcony Big Red style.

So, as Randy Jackson would say, "That's a no for me, dawg!"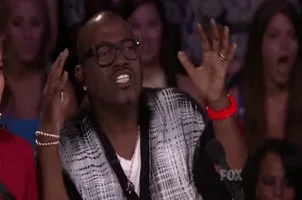 Yes,  Black Panther will. I'm not even going to explain why, because  you already know.
Can somebody tell me what the dress code is for the movie tho?  I already have my all black outfit ironed and laid out.  I'm trying to figure out if I need to order a black beret or not.  I will not be out of formation for this.
No, Idris Elba will not. Breaks my heart that I have to even write this.  BUT! He asked for it.  Who gave this dude permission to get engaged to someone other than me?? Please don't share this post with my husband cus Valentine's Day is less than 2 days away.  And, I need those Godiva chocolate covered strawberries when I wake up.  But, he knows.  If him and Idris were stranded on the side of the road, and I drove by on a motorcycle …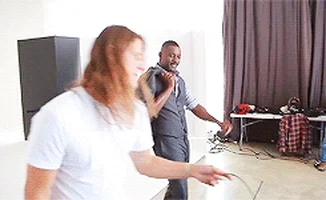 He'd have to wait for an uber.  I mean I would pay for the uber. This bike only has room for a plus one, and since I see him every day..  might as well be kind to a stranger or something.
Well, that was before Idris got engaged.  Now that's he engaged…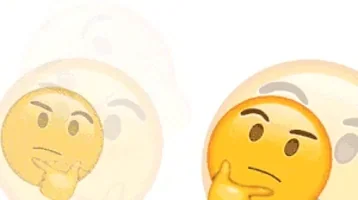 "Babe, your uber gonna be here in 10 minutes. Its a Red Toyota Prius  with DC Tags. You know how you always encourage me to follow my heart when it comes to helping people.  So I know you not mad.  Well, the app says your Uber is only 8 minutes away, and I gotta get Idris home.  You good right?"  Before he can answer ..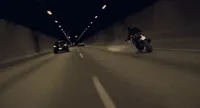 (end scene) I kid. I kid.  I'd definitely leave Idris on the side of the road.  Perhaps during that time he could rethink some of his recent life choices. Perhaps become unengaged. Perhaps I would come back in 1o minutes, and see if he's still out there.
Yes, CITLR Readers absolutely will.  Hey my loves! To all of the beloved CITLR readers, and especially to those that enjoy my pieces of insanity.  I got a big red heart just for you.  You truly are appreciated!  Yall know I'm old and got bad knees, so please know this heart was sent with love. I love us for real!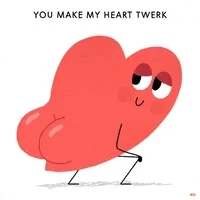 Last and definitely the least deserving of anything pleasurable or enjoyable on earth …
No No .. Hellllllllllllllllllll NO you won't – Anything Trump related.  Period.